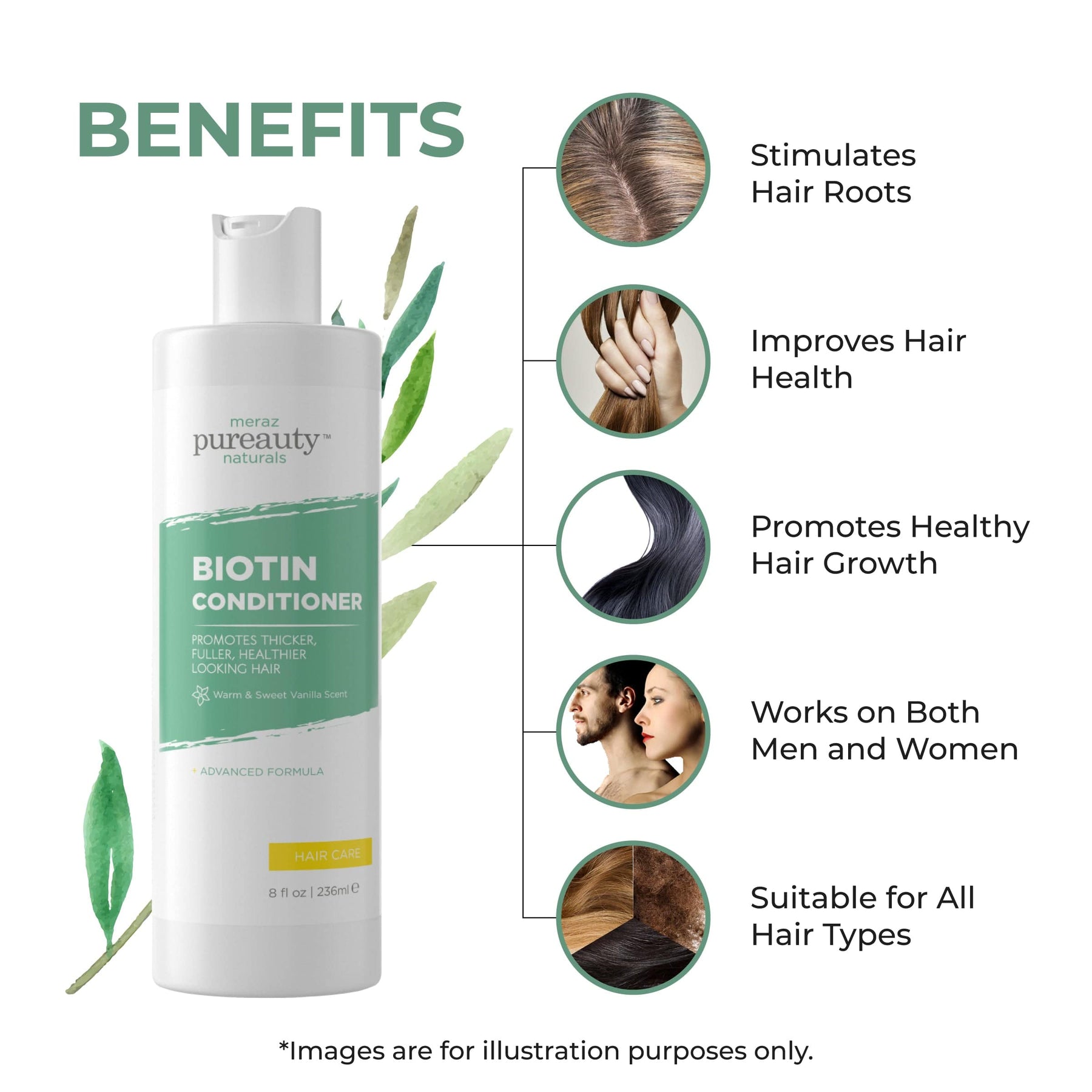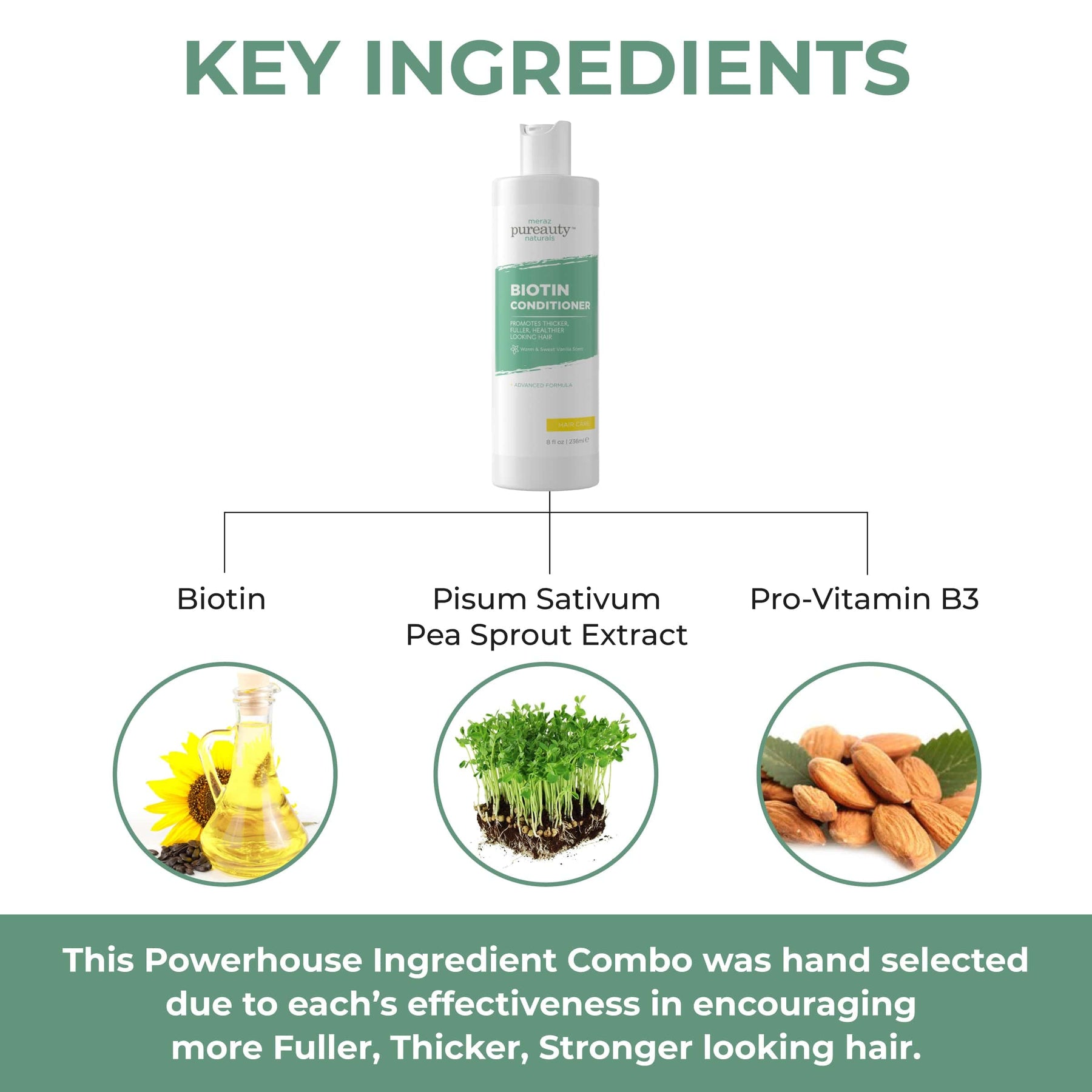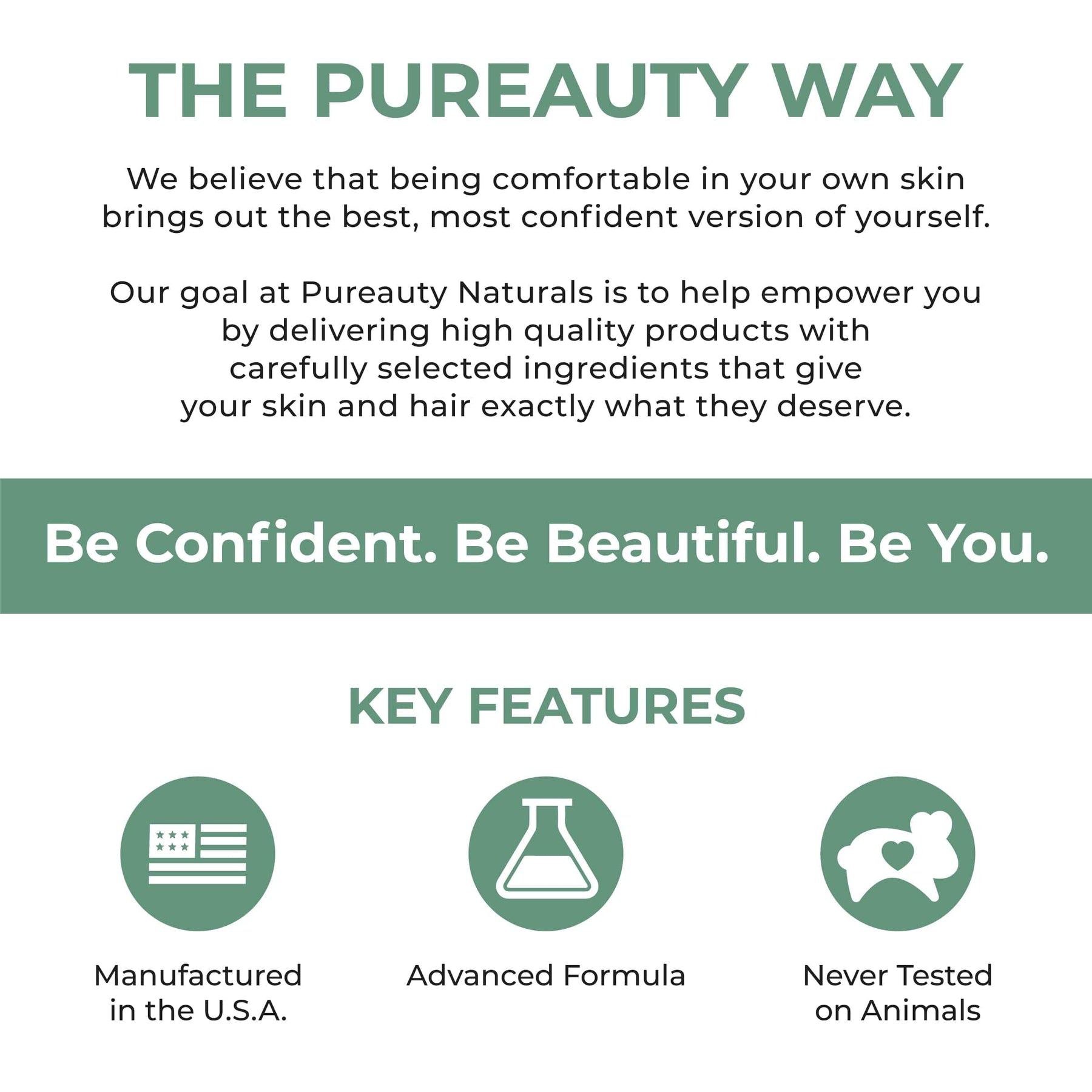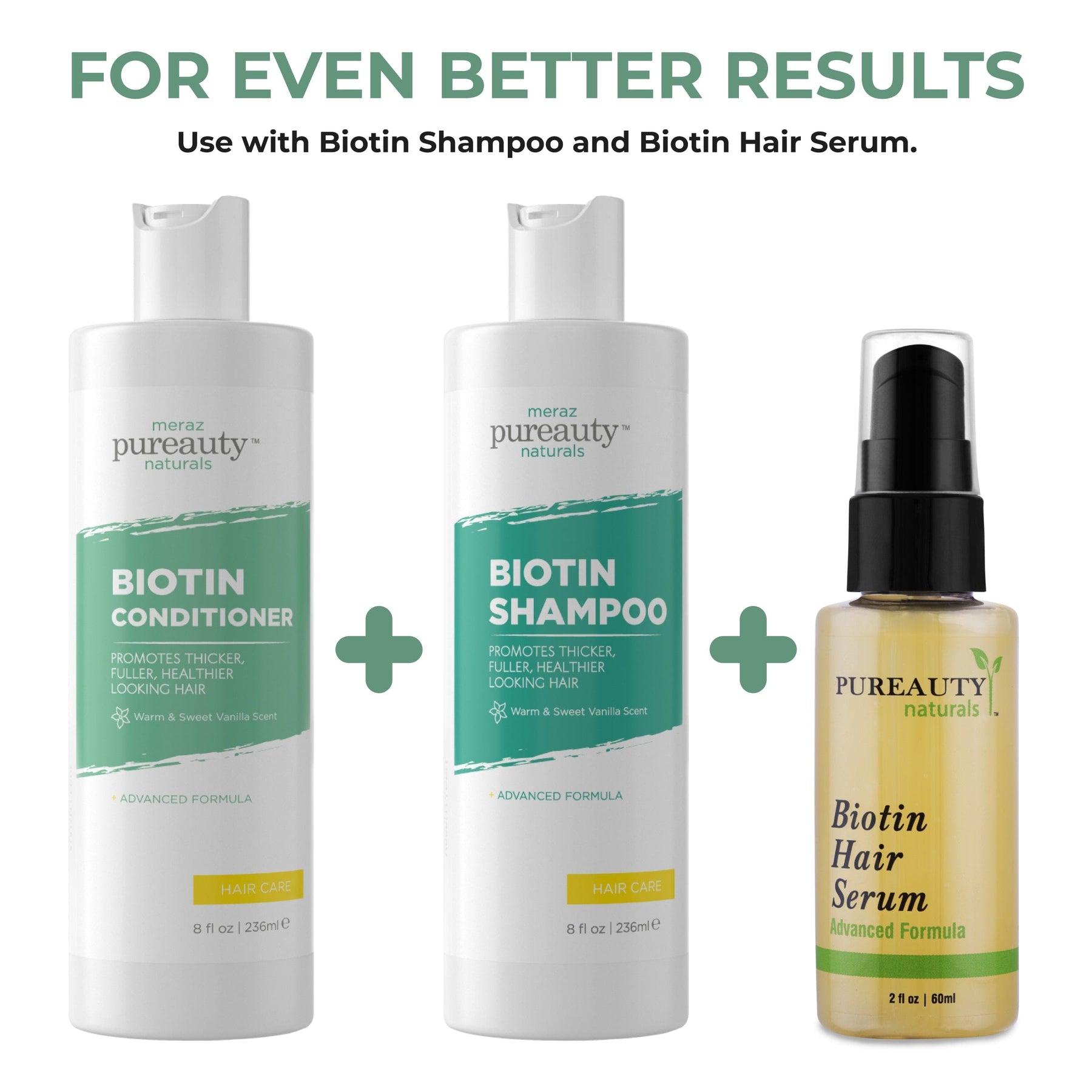 Biotin Conditioner
Size:
1 Bottle (Single Pack) - $34.95 per bottle
Trust Pureauty, The Biotin Experts - Pair your biotin shampoo with our biotin conditioner and hair serum to maximize the ultimate shampoo and conditioner for hair loss. Keep your natural hair growth with shampoo and conditioner for hair growth.
Ditch the Hair Loss Products - Biotin shampoo and conditioner treatment helps give the look of fuller-looking hair for men and women. We've expanded our popular Biotin Hair Growth Serum to include hair growth shampoo and conditioner.
Pairs perfectly with our Biotin Shampoo - There's less need for hair thickener treatment when you use a thickening shampoo and conditioner for fine hair. The best hair thickening products are those that naturally fit into your shampoo routine. Made in the USA, Pureauty Naturals is your best bet for Biotin hair shampoo and conditioner.
"Shoppers Say This Serum Regrows Hair Better Than Rogaine" - InStyle
Nourish your hair with our biotin infused conditioner
Complete your biotin shower routine with our moisturizing conditioner. Give your hair the nutrients it needs to support healthy, fuller looking hair growth.

Get flawless looking hair...
Stimulates hair roots

Promotes healthy hair growth

Gives thicker, fuller looking hair

Hydrates & nourishes hair
Based on the same powerful formula as our top selling biotin hair serum
Biotin
Stimulates keratin production in hair follicles
Pea Sprout Extract
Feeds the scalp with essential nutrients
Pro-Vitamin B5
Helps add volume & sheen to your hair
Here's what you DON'T want in your hair conditioner
Unfortunately, it's what you'll find in other products...
Junk filler ingredients
It's common for other hair care brands to load up on fillers to make it seem like you're getting a lot of product, when in actuality there are few active ingredients.
Beauty shouldn't be imported
Stay away from cheap beauty products! They're manufacturing products in other countries to save costs. That savings can result in products that damage your hair & skin.
Others test on animals, we don't!
At Pureauty, we love animals. As pet owners, we can't imagine using a product that was ever tested on animals. That's why Pureauty products are never tested on animals.
Avoid brand new pop-up products
Don't be the guinea pig yourself! Pureauty Naturals has been the authority in Biotin hair care for years with hundreds of thousands of customers.
We cut the crap fillers out
You won't find any damaging, junk fillers in Pureauty Naturals' products.
Pureauty Naturals offers Real Results
There's a reason we have more so many happy customers. Pureauty Naturals' is the authority in biotin hair products because of our proprietary formula designed to promote thicker & fuller looking hair.
What Customers Are Saying...